Landscaping is more than just a fixture of your home – it's usually one of the first things that people see. There's an old proverb, that "first impressions are the most lasting." We believe this to be the case, which is why we take extra care to make your project perfect.
Everybody's tastes are different. Whether you're a fan of classic design or modern-day flair, Brownsburg Landscape can do it all. Over our 30+ years of serving central Indiana's landscaping needs, we have developed an eye for detail – and you can see it for yourself in our portfolio. Why wait to build your dream deck? Who said there was no such thing as a perfect pergola? And who wouldn't want their neighbors enviously eyeing their new landscaping project?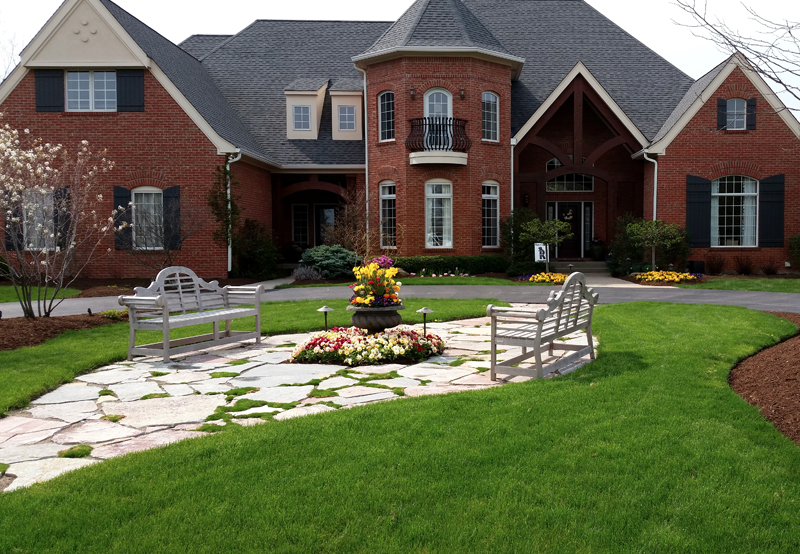 Fully coordinated design and installation services for any size project with high quality, warranted plant material.
Our designer will meet with you for an on-site interview at no charge. They will listen carefully to your project needs, answer questions about the design and installation process, and examine the project area before determining the design fee for your project. The next step is to determine what type of plan your project needs.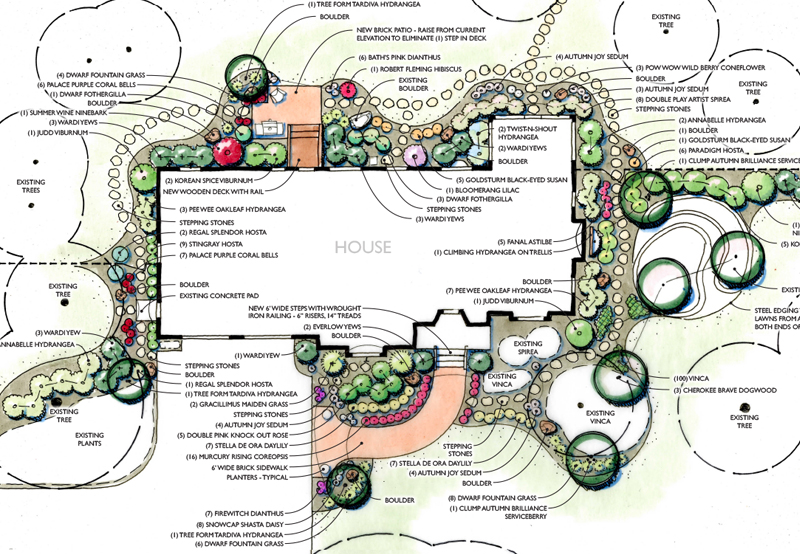 We offer the following design services:
On-Site Consultation
If you are looking for quick ideas and do not need a formal landscape plan, our designers are happy to provide an on-site consultation service. They will discuss your project with you providing design ideas verbally or in rough-sketch form. (Depending on the project area, sketches may not be to scale.)
Conceptual Plan
If you want to do a project but are not exactly sure what you want, our designers can help you decide by providing you with Conceptual Design ideas. These plans can help you decide the direction of your project before getting into the details of the design. The concepts will be less specific in nature, showing the general layout and relationships between design elements such as walks, patios, structures (pergolas, fire pits and walls), planting beds, and plant masses. Initially two concepts will be created for your review. Once you have a concept you are happy with, you can move into the next design phase.
Master Plan
Developing a master plan for your entire property ensures a cohesive design, and provides a road map for current and future projects. This plan can be installed all at once, or in phases. One master plan will be developed for each project. This colorized, scaled plan of your entire project will illustrate all hardscape elements, and identify all plant material. An installation estimate will be included for your project.
Partial Planting Plan
This includes basic front or backyard foundation planting. One planting plan will be developed following an initial consultation. This plan will be scaled with all plants identified and include an installation estimate.
Definition of terms used:
Hardscape refers to hard landscape materials in the built environment structures that are incorporated into a landscape. This can include paved areas, driveways, retaining walls, stairs, walkways, and any other landscaping made up of hard wearing materials (like wood, stone, concrete, etc.).
Softscape refers to the live horticultural elements of a landscape. Softscaping can include, flowers, plants, shrubs, trees, flower beds, and duties like weed/nuisance management, grading, planting, mowing, trimming, aerating, spraying, and digging for everything from plants and shrubs, to flower beds. Wheel barrows and manual tools like rakes, shovels, picks, and gas power tools are commonly used.
Features include fire pits, water elements, pergolas, seating areas, built-in grills, outdoor bars, landscape lighting, planter boxes, and more.
The skilled crews of Brownsburg Landscape build and install with only the highest quality materials and warranted plants. Whether your installation includes such elements as a retaining wall, paver patio, flower bed, lighting, water, or a combination of other features, our team of experts has the knowledge, experience, and precision to get the job done right. The designer assigned to your project will guide the installation crew, and work with you to make sure your vision becomes a reality.
A typical installation process looks like this:
Phone consultation to get a brief project description.
On-site consultation to gather more in-depth information about the project, project area and discuss the budget.
Formal estimate presented typically within one week of the on-site consultation.
Schedule project upon approval and downpayment.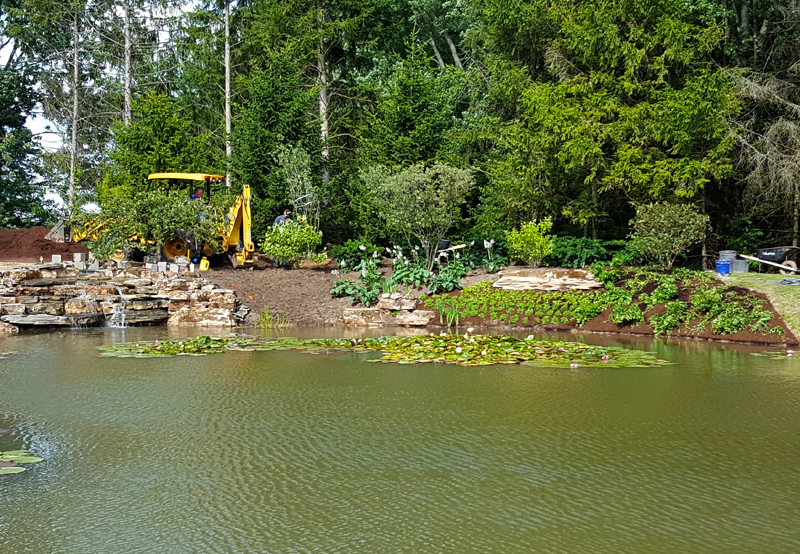 Maintenance is essential in sustaining your landscape investment.  Brownsburg Landscape offers individualized maintenance programs, for the homeowner, from a single annual visit to weekly maintenance programs.
Some of our services include:
Spring and fall property clean-up
Bed edging
Mulch delivery and installation
Weed control
Annual flower installation and care
Fertilizer programs for annuals and perennials
Tree and shrub care
Summer Maintenance: weeding, pruning, etc.
Winterization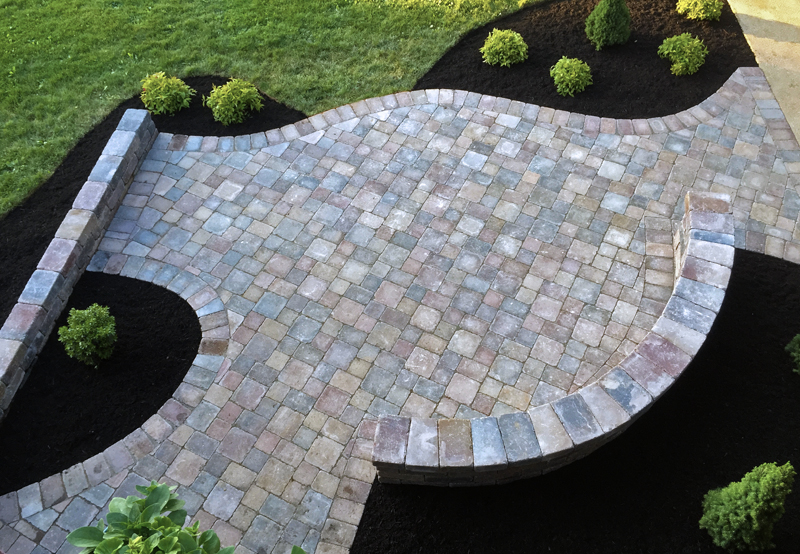 MEMBERSHIPS AND PARTNERSHIPS
[logo-carousel id=default]
This message is only visible to admins:
Unable to display Facebook posts
Once you submit your quote, we will review your information and give you a call within the next two business days to discuss your project.